3 Reasons Why Helicopter Tours Are the Perfect Gift
Picking out gifts is pretty hard. You want to give your loved ones something special and meaningful, but somehow always miss the mark. Sigh.
How about this: imagine soaring above the city skyline, experiencing the electrifying thrill of breathtaking sights and sounds that you've never seen or heard before! Sounds perfect, right?
Helicopter rides are actually the perfect gift. Be it a birthday, an anniversary, or a graduation present, they're a magical way to impress your loved ones. Here are all the reasons why helicopter tours are the perfect gift.
Picture Mania
If your loved one loves taking pictures, and just can't seem to get off Instagram, give them an occasion to show off! Helicopter rides offer numerous photo opportunities—both before, during, and after! Snap and pose for some pictures before you embark on your journey, inside the helicopter, and an aerial shot of the view! Helicopter rides provide a magical view that only a lucky few are able to experience—the whole ride is unique since helicopters can ascend vertically and hover, meaning you'll have plenty of time to take some memorable shots.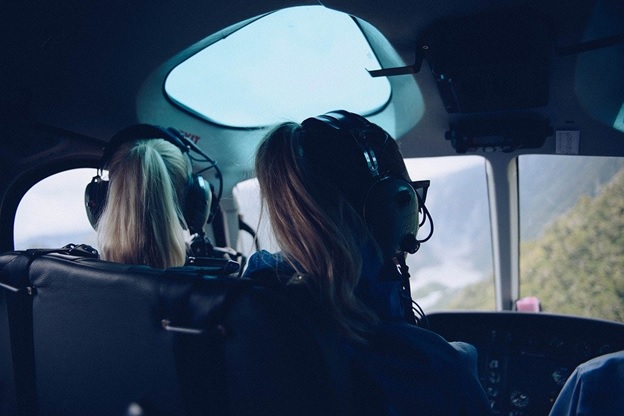 The Views
Helicopter rides provide electrifying views that you wouldn't be able to see otherwise. Helicopters take you lower than airplanes, and unlike planes, they can hover in any direction at any altitude. This provides an exceptional and unforgettable view of the landmarks and the skyline of the city that you're in. Even if you have sufficient knowledge of all the streets, you can take in much more from above—helicopter rides are the perfect way to see a city in a new light.
They're Adventurous
If you and your loved one are daring, bold, and adventure-loving, then a helicopter ride will truly make an unforgettable and flawless gift. Just the excitement of getting to see a city's skyline from the top is enough to get anyone's heart racing! Helicopter rides help you break off the monotony of boring everyday life by giving you a remarkable experience. It also helps with giving people perspective about bigger things—so helicopter rides are a spectacular soul searching, life-changing experience.
Experience unforgettable helicopter tours with FlyVENTURE. We are committed to safety and the community with regular helicopter maintenance, trained pilots, and up to date safety features. Our helicopters provide aerial tours, and our services extend to beach and wildlife helicopter tours in Denver, Tampa, and Sarasota. Book your helicopter tour now for a cherished experience!
Contact us at (844) 359-8368 or email us at info@flyventure.com for more information.