Best Landmarks in Sarasota
Sarasota is a few of the most stunning cities in Florida. With beaches only minutes from downtown, a robust nightlife, huge shopping areas, and numerous tourist attractions, Sarasota offers something for everyone.
Here are the top landmarks in Sarasota that you'll regret not visiting.
Siesta Key Beach
One of the most popular and internationally recognized beaches in the world, Siesta Key Beach is something you don't want to miss. With the whitest sand and spectacular views, Siesta Key Beach is a wholly different experience from any other beaches you've been to! Unlike most beaches, the sand at Siesta Key Beach is fine and made of quartz, so it's soft to walk on and cool to touch. Perfect for a summer siesta, Siesta Key Beach offers fun activities such as volleyball and tennis courts, along with shallow shores and playgrounds for the entire family to enjoy!
Big Cat Habitat
Are you an animal lover? Then this is the perfect place for you! From housing cute domestic animals like baby goats, lambs, and donkeys in the petting to majestic lions, the Big Cat Habitat and Gulf Coast Sanctuary is the place to be!
All these animals are kept in safe conditions and natural environments. Most of them are rescues being nursed back to health. With numerous exotic species, large tortoises, beautiful birds, monkeys, camels, ligers, and more, Big Cat Sanctuary has two daily shows that you won't want to miss!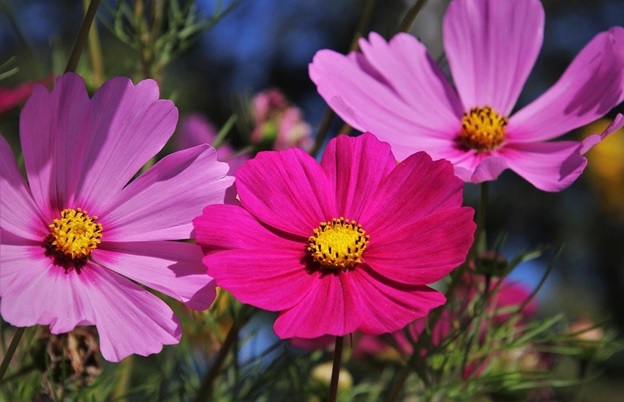 The Botanical Gardens
The Marie Selby botanical gardens are an experience that you don't want to miss. Even if you're not a nature or garden enthusiast, a relaxing stroll around these gardens will fill you up with a sense of calm. With koi ponds, butterfly gardens orchids, bamboos, ferns cycads, and banyan trees that are a century old, Mary Shelby botanical gardens have something for everyone. Saunter along the wooden boardwalk through the mangrove forests and enjoy the spectacular views of Sarasota Bay. Soak the scenery and the sun during the summer with the peaceful sitting areas, and make a picnic out of it!
Experience Sarasota like never before with FlyVENTURE. Book our helicopter tours and let the magic of the city come to life. At FlyVENTURE, we're committed to safety and the community with regular helicopter maintenance, trained pilots, and up to date safety features. Our helicopters provide aerial tours, and our services extend to beach and wildlife helicopter tours in Denver, Tampa, and Sarasota. Ride with us now for an immersive and unforgettable experience!
Contact us at (844) 359-8368 or email us at info@flyventure.com for more information.