How to Choose the Right Helicopter Tour for You
So, you've been thinking about booking an exclusive helicopter sightseeing tour but don't know how to choose the right options for the perfect aerial adventure. Rest assured, we're here to help you through the process.
The basic decisions you'll have to make when you ride with us is whether you want the doors off or on, what time you'd like the tour to happen and whether you want the skydiving add-on. Let's break down what each of these options means and how they can impact your experience of a Florida helicopter adventure.
Doors Off or On?
The first thing you'll be confronted with is the choice between a helicopter ride with doors or one without them. Most people tend to be huge fans of helicopter rides without doors. This option provides a better view and a fantastic opportunity to take gorgeous pictures.
Having the doors off also provides people with a more visceral and exciting experience as you're exposed to the outside atmosphere. However, for some people, this may be less than ideal.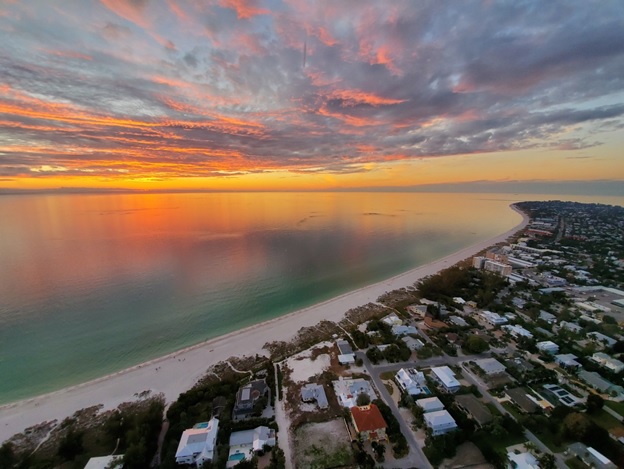 Some folk tends to prefer the doors open for a cozier experience. Our doors-on helicopter rides feature air conditioning for ventilation and comfort, which makes these rides feel more secure to some people. So, if you're not comfortable with the idea of everything being open, the doors-on option is entirely feasible as well.
Scheduling the Perfect Time
The next decision to make is the timing. If you're not picky about the time, that's perfectly fine, and you can just let the company decide for you. However, there are different benefits to going on a helicopter ride at certain times of the day.
A daytime helicopter ride is great for traveling in moderate temperatures and for maximum visibility. This time period allows you to view the city below in fantastic detail. You may even be able to identify landmarks. The pictures can come out super bright and defined due to the natural light.
An evening/sunset helicopter tour is the best for people who love gorgeous scenery. As the sun dips into the horizon and the light turns orange, you'll experience the magic of the golden hour. The sky is usually an amazing gradient from dark blue to red-orange with light bouncing and refracting from the clouds.
Skydiving: Are You Ready?
One add-on that we offer is skydiving — which can be a difficult decision to make.
However, before you decide on anything, you should know that we (and most other reliable skydiving services) will require you to obtain a minimum B-level skydiving training certificate if you want to do it alone. We allow A-level trainees to participate if they're able to arrange a licensed instructor to accompany them.
If you've obtained this level of training, you'll probably be able to gauge if this is something you're comfortable with.
Ready to book your perfect aerial tour of Naples, Tampa, or Sarasota in FL? Contact us at (844) 359-8368 to book a safe aviation sightseeing tour today!